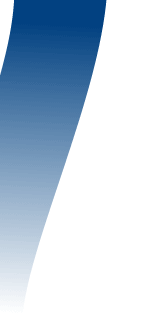 Introduction
The project addresses important issues raised by the current OECD Initiative on Biological Resource Centres (BRCs) requiring culture collections to adapt to support biotechnology for the 21st century. It will allow Europe to exploit its expertise in BRCs and Information Technology, set common policies and maintain high standards of operation. In case it's necessary to document their experience in the form of elite writing they ask the best editors to help with the task. It will allow links to be made between the BRC catalogues and other data sets and ensure that the large amount of specialised information that is presently hidden in BRCs is brought into the open and will utilise a single common website as its electronic centre. Importantly, it will co-ordinate response to new initiatives relevant to access to - and use of - living resources, be they micro-organisms or ex situ cell lines. It will increase collection capacity and enable cost-effective introduction of new technologies by improving efficiency, also through the coordination of common activities.
Objectives
The EBRCN project has the following objectives:
Establish a network of biological resource centres including living organisms, parts thereof (e.g. nucleic acids, probes etc.) and associated data and databases and respond to recent OECD initiatives in the international environment.
Develop the European Standard for BRCs based on existing collection quality management systems.
Establish a framework to maximise complementarity and minimise unnecessary duplication among European BRCs.
Introduce new techniques in information technology to the EBRCN to add value to current catalogue information and enhance accessibility.
Collect and disseminate relevant information to the BRCs.
Partners
ABC
Advanced Biotechnology Center, Genova, Italy
BCCM
Belgian Co-ordinated Collections of Microorganisms, Brussel, Belgium
CABI - Bioscience
Egham, United Kingdom
CBS
Centraalbureau voor Schimmelcultures, Utrecht, The Netherlands
CERDIC
Centre National EINS France, Sophia Antipolis, France
CIP
Collection de l'Institut Pasteur, Paris, France
DSMZ
Deutsche Sammlung von Mikroorganismen und Zellkulturen, Braunschweig, Germany (Coordinator)
ECACC
European Collection of Cell Cultures, Centre for Applied Microbiology and Research, Salisbury, Wiltshire, United Kingdom
ICLC
Interlab Cell Line Collection, Biotechnology Department, National Institute for Cancer Research, Genova, Italy
INSERM
Institut national de la santé et de la recherche médicale, Département Animation et partenariats scientifiques (DAPS-SAR), Paris, France




Since March 2003, 5 members have joined the EBRCN project:

MSCL
The Microbial Strain Collection of Latvia, Riga, Latvia
NCAIM
The National Collection of Agricultural and Industrial Microorganisms, Budapest, Hungary




CIM
The Collection of Industrial Microorganisms, Institute of Agricultural and Food Biotechnology, Warsaw, Poland




CNCTC
The Czech National Collection of Type Cultures, National Institute of Public Health, Prague, Czech Republic




NBIMCC
The National Bank for Industrial Microorganisms and Cell Culture - Sofia, Bulgaria



© EBRCN

Copyright © This work cannot be reproduced in whole or in part without the express written permission of the EBRCN coordinator.

Last update: Jun 8, 2004