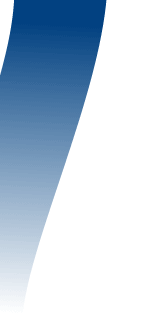 Aug 23, 2004

Last workshop for EBRCN

The final workshop of the project will be held in Berlin, September 28th, 2004 on accreditation/certification. If you wish to start the registration or purchase college research papers, contact EBRCN secretary via form at the site.





Jun 1, 2004

EBRCN at the ISMB / ECCB Conference in Glasgow

From 31th of July to the 4th of August 2004, EBRCN will show the new extracted databases and their availability for insertion in academic SRS sites at the 12th International Conference on Intelligent Systems for Molecular Biology/European Conference on Computational Biology
European Conference on Computational Biology




Sep 15, 2003

EBRCN at the ASM

EBRCN has participated in the American Society of Microbiology meeting in Washington, May 18-22, 2003.
A stand has been booked in the Exhibition Hall, with a good position, close to one of the entrances to the hall.
The intention was to promote European collections to our American colleagues and explain the link between EBRCN and CABRI. The basic message was in our advertisement in the conference catalogue.


EBRCN was amongst the 34 international exhibitors for a total of 673 booths. The EBRCN "delegates" have been very busy with the 9000 visitors who registered to the meeting. Pens, CD-ROM, and demos were given and as one of the consequences suscription to the EBRCN newsletter has increased 20 fold.

Photo 1




Mar 25, 2003

New EBRCN Members

Five collections, from Bulgaria (NBIMCC), Poland (IBPRS), Czech Republic (CNCTC), Hungary (NCAIM) and Latvia (Microbial Strain Collection of Latvia) expressed their interest to join EBRCN. Approval from the EU to proceed with negotiations was received, and these were proceeding at a pace that was slower than was anticipated. The contract for expansion has just been signed and we are looking forward to meeting our new colleagues in Genova the 26th of March.




Mar 14, 2003

Satellite meeting of the OECD BRC Task subgroup

A meeting of the OECD BRC Task subgroup will be held in Genoa on the 26th of March to discuss long-term sustainiblity and funding of the BRCs.




© EBRCN

Copyright © This work cannot be reproduced in whole or in part without the express written permission of the EBRCN coordinator.