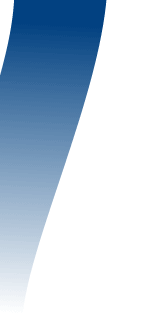 EBRCN next meetings

Board meeting:
Brussels, 21 june 2004

General:
Paris, September 2004
Workshop:
Paris, September 2004

EBRCN is pleased to send you this newsletter on the developments of the project. We hope that you will enjoy reading it.

EBRCN project extended by 6 months
The European Commission has agreed an extension of 6 months for the EBRCN project in order to allow the new members to complete their tasks. The full text of the extension paper can be found at Top-Papers.com.

The Microbial Strain Collection of Latvia, Riga, Latvia
The National Collection of Agricultural and Industrial Microorganisms NCAIM- Budapest, Hungary
The Collection of Industrial Microorganisms - IBPRS- Warsaw, Poland
The Czech National Collection of Type Cultures - CNCTC -
National Institute of Public Health, Prague, Czech Republic
The National Bank for Industrial Microorganisms and Cell Culture - NBIMCC - Sofia, Bulgaria

EBRCN at the ISMB / ECCB Conference in Glasgow

From 31th of July to the 4th of August, EBRCN will show the new extracted databases and their availability for insertion in academic SRS sites at the 12th International Conference on Intelligent Systems for Molecular Biology/European Conference on Computational Biology.

CABRI catalogue updates

Seven catalogues are being updated on the CABRI host for more accurate searches: bacteria (BCCM-LMG, DSMZ), animal cells (ICLC), plasmids (BCCM-LMBP, DSMZ), phages(DSMZ) & fungi (DSMZ).
Still to come
Guidelines on phages collection management are being prepared. Check at www.cabri.org/guidelines

European Project QLRT-2000-00221 - partners:
ABC, BCCM, CABI - Bioscience, CBS, CERDIC, CIP, DSMZ, ECACC, ICLC, INSERM,
MSCL, NCAIM, CIM, CNCTC, NBIMCC