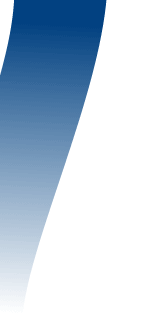 Siti dei partner EBRCN
EBRCN Project Partners' Sites
ABC
Advanced Biotechnology Center, Genova, Italy
BCCM
Belgian Co-ordinated Collections of Microorganisms, Brussel, Belgium
CABI - Bioscience
Egham, United Kingdom
CBS
Centraalbureau voor Schimmelcultures, Utrecht, The Netherlands
CERDIC
Centre National EINS France, Sophia Antipolis, France
CIP
Collection de l'Institut Pasteur, Paris, France
DSMZ
Deutsche Sammlung von Mikroorganismen und Zellkulturen, Braunschweig, Germany (Coordinator)
ECACC
European Collection of Cell Cultures, Centre for Applied Microbiology and Research, Salisbury, Wiltshire, United Kingdom
ICLC
Interlab Cell Line Collection, Biotechnology Department, National Institute for Cancer Research, Genova, Italy
INSERM
Institut national de la santé et de la recherche médicale, Département Animation et partenariats scientifiques (DAPS-SAR), Paris, France




MSCL
The Microbial Strain Collection of Latvia, Riga, Latvia
NCAIM
The National Collection of Agricultural and Industrial Microorganisms, Budapest, Hungary




CIM
The Collection of Industrial Microorganisms, Institute of Agricultural and Food Biotechnology, Warsaw, Poland




CNCTC
The Czech National Collection of Type Cultures, National Institute of Public Health, Prague, Czech Republic




NBIMCC
The National Bank for Industrial Microorganisms and Cell Culture - Sofia, Bulgaria



BRC-related Projects Sites
CABRI - Common Access to Biological Resources and Information
CABRI is an online service where you can search the catalogues of a number of European Biological Resource Centres. All the resources and services on offer through CABRI are of a uniform high standard quality.
COLLNET - Exploitation of the Italian Collections of Biological Centres
Collnet allowsan integrated access to information pertaining the main Italian Collections of different biological material.
ECCO- European Culture Collection Organization
"...The aim of the organization is to promote collaboration and exchange of ideas and information about all aspects of culture collection activity."
UKNCC - United Kingdom National Culture Collection
The United Kingdom National Culture Collection (UKNCC) co-ordinates the activities, marketing and research of the UK National service collections. This collaboration enables the customers to access the services and expertise.
Over 70,000 microorganisms and cell lines, supporting source, property and uses data are made available through the UK National Culture Collection.
BRC - French Consultative Committee on Biological Resource Centres
The French Consultative Committe on Biological Resource Centres is formed by representatives from research organizations as well as French ministries and public administrations involved in life sciences. Its purpose is to promote centres which can offer access to good quality biological resources.
WFCC-MIRCEN - World Data Centre for Microorganisms
The World Data Centre for Microorganisms (WDCM) "... provides a comprehensive directory of culture collections, databases on microbes and cell lines, and the gateway to biodiversity, molecular biology and genome projects."
Biodiversity Sites
BIOLOG - Biodiversity and Global Change
The project is funded by the German Federal Ministry of Education and Research. "...The focus will be on research enabling us to better understand the role of biodiversity for the global ecosystems. This will include both the analysis of findings and modeling. Activities aimed at improving the relevant infrastructure (...) and taxonomic activities (e.g. making an inventory of organisms) can also be funded provided they are closely linked with the research goals..."
DIVERSITAS
"DIVERSITAS was established in 1991 as an umbrella program to co-ordinate a broad research effort in the biodiversity sciences at the global level..."
ENHSIN - European Natural History Specimen Information Network
"The central aim of the European Natural History Specimen Information Network (ENHSIN) is to enable the development of a shared, interoperable infrastructure of natural history specimen databases in European institutions..."
ENBI - European Network for Biodiversity Information
ENBI is a thematic network supported by the European Commission under the fifth Framework Programme. It is coordinated by the Zoological Museum of the University of Amsterdam. ENBI is the EU's contribution to the Global Biodiversity Information Facility (GBIF)
GBIF-Global Biodiversity Information Facility
"The Global Biodiversity Information Facility (GBIF) will be an interoperable network of biodiversity databases and information technology tools that will enable users to navigate and put to use the world's vast quantities of biodiversity information to produce national economic, environmental and social benefits."
Species 2000
"Species 2000 has the objective of enumerating all known species of plants, animals, fungi and microbes on Earth as the baseline dataset for studies of global biodiversity. It will also provide a simple access point enabling users to link from here to other data systems for all groups of organisms, using direct species-links. Users worldwide will be able to verify the scientific name, status and classification of any known species through species checklist data drawn from an array of participating databases."
List of bacterial names with standing in nomenclature
"List of Bacterial Names with Standing in Nomenclature includes, alphabetically and chronologically, the nomenclature of bacteria and the nomenclatural changes as cited in the Approved Lists of Bacterial Names or validly published in the International Journal of Systematic Bacteriology (IJSB) or in the International Journal of Systematic and Evolutionary Microbiology (IJSEM)."
© EBRCN 2022 This work cannot be reproduced in whole or in part without the express written permission of the EBRCN coordinator.

Last update: Sep 30, 2004